Event Organized by ❤MaE Book Tours & Promo Stars Services❤
❤Cover Design by: Mayhem Cover Creations❤
Synopsis
Life sometimes gives you a fork in the road and doesn't give you a hint of which direction to take. There's no signs, no arrows, no neon lights to help. Luckily, Samantha Beckman chose the right path years ago and escaped from the horrors of her childhood. Along with her best friend, Jess, she lives a wonderful life—happy and carefree just as any twenty six year old should. Opportunity arises when Samantha lands the job of a lifetime as the COO's executive assistant for North Carolina's leading corporation, Weston Company. Yet, not everything is as it seems. Samantha soon learns Mr. Eye Candy from the elevator isn't who he says he is, the sexy construction worker isn't what she thought he was, and don't forget about her new unwanted and clever stalker. Maybe her life isn't as simple as she hoped it would be. Caught in the sights of two men and a stalker, Samantha is forced to decide between flight and fight, fear over strength. Will she be able to take the right path again, or has her luck finally run out?
Genre Contemporary Romance Thriller
Expected Publication Date November 4th 2014
---
Excerpt #1
I take a step to the side when the elevator chimes, stopping on the fifth floor. The doors open to the most gorgeous man I've ever laid eyes on. He's a tall, dark brown haired angel wearing a perfectly tailored charcoal grey suit with a crisp white shirt and a grey striped tie with his hands in his pockets. His clean shaven, chiseled jawline shifts slightly when his lips curl into a sexy knowing smile, creating dimples that ignite an ache between my legs. My breath catches at the most mesmerizing set of azure blue eyes piercing into me. This man knows his eyes are capable of giving women multiple orgasms with just one look, and he's not afraid to use them. He steps in giving me a slight nod. "New here?" he asks, his voice silky. I blink, realizing I've just been busted staring…at his mouth, his eyes, his drop dead gorgeous face. He probably thinks I'm a creep. Before I can answer, the smell of his woodsy mandarin cologne mixed with soap engulfs my body provoking succulent thoughts. It's enticing and sexy, and I want it all over me and my sheets. "Yes, sir," I say on unsteady legs. "Welcome to the company. I'm sure I'll see you around." He smirks as he exits the elevator, knowing damn good and well what he's doing. The heat that spread throughout my body, I now feel on my cheeks. I say nothing. I can't. My poor brain can't form words. My lungs hurt from the lack of oxygen, and my mouth is slack jawed. Dammit.
---
Excerpt #2
As I'm thumbing through the papers in my hands, the elevator doors slide open. Before I can even look up, I run right into a solid wall of muscle making me spill my coffee. "Oh! I'm so sorry." I wipe away the droplets of coffee on the blue jacket. "I didn't mean to spill my coffee on…" When my eyes find their way up to the pleasant face of the suit's owner, I'm mortified. Out of all the employees that work here, I've run into Mr. Eye Candy from the elevator yesterday. "You?" I exhale. Excitement flickers in his blue eyes. Dimples appear from a victorious smile. My insides clench. "I knew I needed coffee this morning," he chuckles, not easing my embarrassment one bit. "I really am sorry." He steps into the elevator, turning around with a megawatt, sexy as hell smile and a wet coffee stain, "No worries." I shake my head when the doors close eliminating the incredible view of him. "Seriously? That just happened." I tell myself under my breath. Over slept, then practically scalded Mr. Eye Candy into a wet suit contest…this day cannot possibly get any worse.
---
About the Author
New independent author, TC Matson, loves to let her characters voices be heard. With a head full of stories, she puts her keyboard through a beating daily. Regularly she visits the solidity of her writing cave, whether it be on the couch, at her desk, or wherever the three year old can't reach the laptop. Currently she is publishing her debut novel,
Mistaken Identity
that's set to storm the web in the fall of 2014. She is an avid reader and is known to devour books within hours. As a romance junkie, Matson sets her sights to try to find stories that are relatable and real. She's not a fan of vampires, fairies, or any other out of this world fiction stories. And understanding that love isn't always instant and full of flowers…her writing mirrors it. Matson resides in the peaceful piedmont area of North Carolina with her husband and three boys where she stays hopped up on caffeine and chasing children. She has a relatively normal life managing her home, or as she calls it, her looney bin. Chaos is indefinite and a sense of humor is absolutely a must.
Connect with TC Matson!
Goodreads | Facebook | Twitter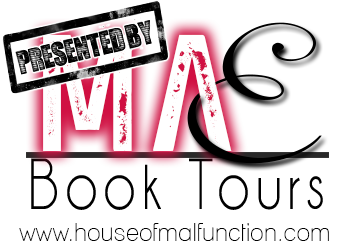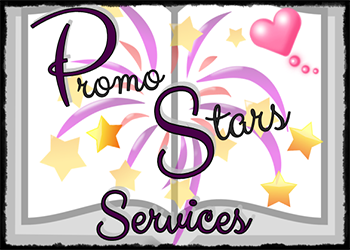 ♦Visit all the sites participating in the reveal♦
http://katfenton.blogspot.co.nz/
http://www.starangelsreviews.com
http://readingsuperpower.blogspot.com/
http://bookbangersblog2.blogspot.com/
http://www.nisabelleblanco.com
http://romancingthepentoday.blogspot.com
http://moviesshowsnbooks.blogspot.com/
http://trinastantililsingtidbits.blogspot.co.nz
http://eskimoprincess.blogspot.com/
https://www.facebook.com/TurnedOnByWords
http://definingjjdevine.weebly.com/ramblings-of-a-writer
https://www.facebook.com/justbookedblog
http://fictionalrendezvousbookblog.blogspot.com/
https://www.facebook.com/pages/Now-I-Read-book-blog/188833591323894?ref=ts&fref=ts
http://www.realtalkbooktalk.blogspot.com
http://raftul-cartilor-vampiresti.blogspot.ro
http://lifebooksandmore.blogspot.com
http://agirlwholovesbooksblog.blogspot.co.uk
http://www.facebook.com/ReadersHeavenUK
http://scandalousbookblog.blogspot.be/
http://devilishlydeliciousbookreviews.wordpress.com/
https://www.facebook.com/ramblingsfromthesheets
http://authorsandralove.blogspot.com/
http://aone-clickaddictsbookblog.blogspot.com/
http://darkestcravings.blogspot.com
http://authorkarenswart.blogspot.com
http://wickedreadingsbytawania.blogspot.com
http://beaniebrainreader.blogspot.com/
http://amandahigelmire.blogspot.com
http://www.booksandfriendz.blogspot.com.au
http://www.dauntlessindies.blogspot.com
http://www.tantalizingreviews.blogspot.com/
http://bookcrazygals.blogspot.com/
http://throughtheeyesofabookgoddess.blogspot.ca
http://scandalousbookblog.blogspot.be/
http://a-reader-lives-a-thousand-lives.blogspot.co.uk
http://kandesbookblog.blogspot.com
http://www.fandemoniumnetwork.com
http://reneeentress.blogspot.com
http://www.covertocoverbookblog.com/
http://bemybookboyfriend.blogspot.ie/
http://www.kumikoleilostinabook.com/blogspot.com
http://www.cajunbooklover.blogspot.com
https://www.facebook.com/pages/Panty-dropping-Book-Blog/295274823946802
https://www.facebook.com/pages/DS-Bookblog/444314772335322?ref=bookmarks
http://www.pinkypollock.blogspot.com
http://flirtynvicious.tumblr.com
http://twosassychicks.wordpress.com
http://www.thephantomparagrapher.blogspot.com
http://50shadesofsas.blogspot.com
https://www.facebook.com/pages/A-Thousand-Lives-Book-Blog/1439562502951758?ref=bookmarks
https://tracymeighan13.wordpress.com/
http://www.krisandvikbooktherapycafe.com
http://www.chaosmusings.tumblr.com
https://allisread.blogspot.com
http://www.multitaskingmommas.com/
http://thetruthaboutfictionbookblog.blogspot.com
http://www.mixdsignals.weebly.com
http://book-bosomed.blogspot.com
http://aone-clickaddictsbookblog.blogspot.com/
http://www.bedroombookworms.com
https://www.facebook.com/romancejunkies
https://www.facebook.com/Thosecrazybookchicks
http://lovedaniellesescape.blogspot
https://talkbookstomeblog.wordpress.com
http://hookedonbooksforever.blogspot.co.uk/
http://www.avidbookcollector.blogspot.com
http://trinastantililsingtidbits.blogspot.co.nz
http://2girlsabookandaglassofwine.wordpress.com
http://bookboyfriendheaven.wordpress.com/
http://bookboyfriendreview.blogspot.com
https://www.facebook.com/CrazyDaisyBook
http://cravestheangst.blogspot.com/
http://anopenbook1.wordpress.com/
http://shannaclemens.blogspot.com/
http://www.beautyandthebeastlybooks.wordpress.com
http://readingbetweenthewinesblog.com/
http://teacupsandbooklove.blogspot.com
https://www.facebook.com/MelethBookaddicted
http://thisgirllovesbooks1.blogspot.co.uk/
https://www.facebook.com/pages/Kindle-Friends-Forever/568212443262296
http://bellesbookbag.blogspot.com
http://twinsistersrockinreviews.blogspot.com/
http://www.truestorybookblog.com
http://www.smuttybookfriends.com
https://www.facebook.com/twochicksandadudebookreviews
http://beautifullybrokenbookblog.blogspot.com/
http://www.lovebitessilkties.co.uk/